Unlocator for UK Review
Money Back
7 Days Free Trial + 14 Days Money Back Guarantee
Prices
$4.95 / 1 Month $27.50 / 6 Months $49.95 / 12 Months
Specials
7 Days Free Trial 14 Days Money Back Guarantee
Channels
NBC Sports Live Extra, France 2, CNBC, NBC, UFC, AMC, Marvel, Beats Music, Songza, NOW TV, Yle Areena, Universal Sports, Google Play Music, Smithsonian Channel, Disney, BBC iPlayer, TVland, Danmarks Radio, Norwegian Region, VEVO, France TV, NFL Game Pass, TV4 Play, HGTV, TV3 Danmark, HBO Nordic, SyFy, Brazilian Region, Yahoo Screen, Hulu Plus, ABC, Dishworld, Absolute Radio, TV 3 Ireland, SVT Play, Crackle, Pandora, TV.com, Military History, Zattoo Denmark, Discovery Channel Canada, TSN, City TV, CTV, VUDU, Showtime, Hulu, ESPN, Sky GO, Showtime Anytime, Crunchyroll, Bravo TV, MLB.TV, Disney Anywhere, Das Erste, Öppet Arkiv, Swedish Region, USA Network, Epix, Disney Channel, France Pluzz, France 5, Irish Region, BBC Sport, Spotify, CBC, US Open, Danish Region, Starz Play, NRK, Amazon Instant Video, ABC Family, NCAA March Madness, ITV, PBS, Lifetime, Zattoo Switzerland, MLS Live, A&E, Viaplay Danmark, ZDF, Finish Region, Zattoo France, TV Player, Fox Soccer 2Go, TOU.TV, Premier League Pass, Viaplay Sverige, Amazon Instant Video UK, CBS, France 4, Oxygen TV, Viaplay Norge, UK Region, FranceTVSport, Spike TV, Channel 4, WWE Network, TV2 Play, BeIN Sports, NHL Gamecenter LIVE, Demand 5, VH1, TV3 Norge, Amazon Instant Video Germany, Logo TV, WE TV, Nick, History, Sportsnet, Disney Junior, Dutch Region, Fox, Zattoo Germany, HBO GO, MTV, M-GO, Slacker, US Region, Canadian Region, CMT, France 3, CANAL+, Max GO, Global TV, MuchMusic, Mexican Region, DramaFever
Country-List
France, Canada, Norway, Denmark, Brazil, Ireland, Mexico, UK, Germany, New Zealand, Middle East, Finland, USA, Netherlands, Sweden, Switzerland
Devices
Xbox One, LG Smart TV, Phillips Smart TV, Windows 8, Apple TV, Boxee, Windows 7, Google TV, Panasonic Smart TV, PS Vita, Windows XP, Xbox 360, Wii, Sharp Smart TV, Playstation 4, Toshiba Smart TV, Amazon Fire TV, Win Phone 8, Western Digital, Sony Smart TV, OS X, Roku, NOW TV Box, Wii U, Playstation 3, Samsung Smart TV, Vista, iPad, Chromecast, iPod, Kindle Fire, Android, iPhone, Ubuntu
Unlocator is a pretty new company located in Denmark, Copenhagen. It offers DNS services, established in 2013. However, it has soon become popular and therefore it is worth trying out and concluding as to whether or not there is quality in the services that are provided. DNS is an alternative to the use of VPN, offering both pros and cons. As we are going to highlight below, there are not only advantages in the use of a DNS over a VPN plan; in fact, it is a close call. So, let us start unveiling reality and highlighting what Unlocator DNS is all about!
Features
There are many impressive features available to the users of Unlocator DNS. Among them, there are 211 different channels that can be unblocked (and there are more added on a daily basis). You can have a look at these channels and narrow them down according to the location that you prefer here.
Apart from that, you can appear to multiple locations simultaneously and this can be truly beneficial to you. There is no limit as to the devices that you can use with one subscription, unlike most VPN service providers. 99.99% uptime is guaranteed, while no logs are kept. While this is mostly a DNS service, there is also Unlocator Smart VPN included in avoidance of DNS hijacking. These are all helpful features, which can improve your overall user experience.
Online Security
As we have stated above, DNS is similar to the VPN as to their goals, but it is quite different in terms of security. Online security is definitely enhanced by the use of encryption. This is what DNS lacks as a whole. Of course, there is the "no logs kept" policy that is in the right direction. On the other hand, though, if you are mostly looking for speed, the DNS is the perfect solution and online security can be bypassed (especially since the DNS can be used for specific websites and channels). More details are described in this more in-depth Unlocator service review.
Unlocator Pricing & Plans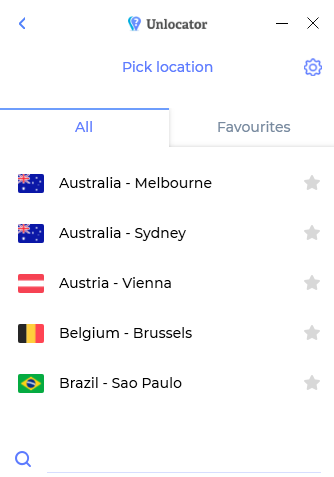 When it comes to pricing, Unlocator DNS is pretty inexpensive (however, it is not too inexpensive to be regarded as the best option when compared to an affordable VPN). There is a free trial that is offered (gratis, of course) for a whole week. During this week, you can check whether or not this service is suitable for you. A monthly plan is provided at $4.95, while the semi-annual plan is offered at $27.50 and the annual plan costs $49.95 (local VAT prices apply to all the EU users). Even after you have completed your signup process, you can get full money refund guarantee for a time period stretching up to 14 days. Last but not least, the payment methods on offer are enough and they can cover the needs of every single customer. To be more specific, you can pay with the use of credit cards and PayPal. No Bitcoins accepted, though.
Unlocator Help & Support
Moving forward with our Unlocator DNS review, there is the aspect of help and support that we wish to highlight. First of all, there is no live chat and there is no phone number offered to the subscribers. Besides that, there is a FAQ section where you can get information about several issues. In addition, the knowledgebase is pretty lengthy and you can search based on topic or keywords. We cannot ignore the detailed setup guides available to the public. With the addition of live chat, help and support could be great.
Compatibility
In terms of compatibility, UnlocatorDNS is amazing. It is fully compatible with all OS and devices, including routers and phones, tablets and Smart TVs, as well as media players and gaming consoles. Based on your device and OS, you can gather information and instructions through the use of setup guides that are of premium quality and effectiveness. There are some truly useful apps that can be downloaded at Google Play and App Store, as well. In particular, UK residents that are situated abroad can watch the channels from back home – at the same time, UK viewers can watch an impressive selection of international channels from the comfort of their home. For UK region, the instructions offered on the website of UnlocatorDNS can be found here.
Unlocator Review Conclusion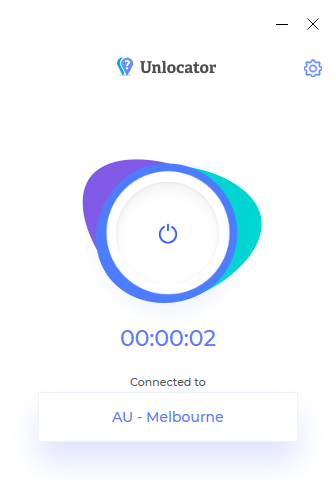 After having completed all the aspects of Unlocator DNS in detail, it is high time to sum up what we have encountered. There are both advantages and disadvantages in using a DNS service instead of VPN, in the first place. For all the Internet users that value speed over safety, DNS is the top option.
Regarding Unlocator DNS, it offers a wide variety of impressive features that can make the overall user experience better. Its full compatibility and its lack of speed loss are superb pros. The channels' list is continuously expanding, which is another great thing. On the other hand, the price rates are not that low (especially for the EU users, who have got to pay the EU VAT as well). The free trial and the full money refund guarantee for 14 days are positive, along with the acceptance of credit cards and PayPal as payment methods.
The help and support of Unlocator DNS is not as direct as it could have been with the addition of either live chat or a phone number – still, the knowledgebase is really thorough. Summing up, Unlocator DNS is a reliable solution for those people who wish to stream international channels without any loss of speed and for people who enjoy unblocking channels on a number of different devices and OS, without any limitation. For the ones who enjoy encryption, though, they should think twice prior to subscribing.
Here are the links to the setup details of Unlocator SmartDNS:
OPERATING SYSTEMS:
Windows XP setup:
http://support.unlocator.com/customer/portal/articles/1094560-how-to-setup-windows-xp
Windows Vista setup:
http://support.unlocator.com/customer/portal/articles/1094564-how-to-setup-windows-vista
Windows 7 setup:
http://support.unlocator.com/customer/portal/articles/1094566-how-to-setup-windows-7
Windows 8 setup:
http://support.unlocator.com/customer/portal/articles/1094565-how-to-setup-windows-8
MAC OSX setup:
http://support.unlocator.com/customer/portal/articles/1094558-how-to-setup-os-x
Ubuntu setup:
https://support.unlocator.com/customer/portal/articles/1385627-how-to-set-up-ubuntu
ROUTERS:
Airport Extreme router setup:
http://support.unlocator.com/customer/portal/articles/1094614-how-to-setup-airport-extreme
Airport Express router setup:
http://support.unlocator.com/customer/portal/articles/1142172-how-to-setup-airport-express
nonspecific router setup:
https://support.unlocator.com/customer/portal/articles/1094621
D-Link router setup:
http://support.unlocator.com/customer/portal/articles/1094617-how-to-setup-d-link-router
Netgear router setup:
https://support.unlocator.com/customer/portal/articles/1260986-how-to-setup-netgear-router
Belkin router setup:
http://support.unlocator.com/customer/portal/articles/1161161-how-to-setup-belkin-router
Bell Cell Pipe router setup:
http://support.unlocator.com/customer/portal/articles/1094619-how-to-setup-bell-cell-pipe-router
ASUS router setup:
http://support.unlocator.com/customer/portal/articles/1094626-how-to-setup-asus-router
Beetel router setup:
https://support.unlocator.com/customer/portal/articles/1684691-how-to-setup-beetel-router
Belgacom B-Box 2 modem setup:
https://support.unlocator.com/customer/portal/articles/1622499-how-to-setup-unlocator-on-a-belgacom-b-box-2-modem
Bell Aliant Speedstream router setup:
http://support.unlocator.com/customer/portal/articles/1094620-how-to-setup-bell-aliant-speedstream-router
DD-WRT router setup:
https://support.unlocator.com/customer/portal/articles/1283340-how-to-setup-dd-wrt
Buffalo router setup:
https://support.unlocator.com/customer/portal/articles/2042705-how-to-setup-buffalo-router?b_id=8858
Cisco router setup:
http://support.unlocator.com/customer/portal/articles/1149110-how-to-setup-cisco-router
Siemens router setup:
http://support.unlocator.com/customer/portal/articles/1147737-how-to-setup-siemens-router
Tomato router setup:
https://support.unlocator.com/customer/portal/articles/1384781-how-to-set-up-tomato
TP-LINK router setup:
https://support.unlocator.com/customer/portal/articles/1253822-how-to-setup-tp-link-router
Fritz Box setup:
https://support.unlocator.com/customer/portal/articles/1322983-how-to-setup-fritz-box
Huawei router setup:
https://support.unlocator.com/customer/portal/articles/2042634-how-to-setup-huawei-router?b_id=8858
Linksys router setup:
http://support.unlocator.com/customer/portal/articles/1094616-how-to-setup-linksys-router
GAMING CONSOLES:
PS3 setup:
http://support.unlocator.com/customer/portal/articles/1094569-how-to-setup-ps3
PS4 setup:
https://support.unlocator.com/customer/portal/articles/1384712-how-to-set-up-playstation-4
PS vita setup:
http://support.unlocator.com/customer/portal/articles/1094572-how-to-setup-psvita
XBox 360 setup:
http://support.unlocator.com/customer/portal/articles/1142037-how-to-setup-xbox-360
XBox One setup:
https://support.unlocator.com/customer/portal/articles/1382539-how-to-setup-xbox-one
Wii setup:
http://support.unlocator.com/customer/portal/articles/1094573-how-to-setup-wii
Wii U setup:
http://support.unlocator.com/customer/portal/articles/1094574-how-to-setup-wii-u
MEDIA PLAYERS:
Apple TV setup:
http://support.unlocator.com/customer/portal/articles/1094549-how-to-setup-apple-tv
Boxee Box setup:
http://support.unlocator.com/customer/portal/articles/1094605-how-to-setup-boxee-box
Chromecast setup:
https://support.unlocator.com/customer/portal/articles/1284813-how-to-setup-chromecast
Amazon Fire setup:
https://support.unlocator.com/customer/portal/articles/1512946-how-to-set-up-amazon-fire-tv
Sonos setup:
https://support.unlocator.com/customer/portal/articles/1902239-how-to-set-up-sonos-with-unlocator
Western Digital devices setup:
http://support.unlocator.com/customer/portal/articles/1094608-how-to-setup-western-digital-devices
Nexus Player setup:
https://support.unlocator.com/customer/portal/articles/1827308-how-to-set-up-nexus-player
Now TV Box setup:
https://support.unlocator.com/customer/portal/articles/1620631-how-to-set-up-now-tv-box-with-unlocator
Roku setup:
http://support.unlocator.com/customer/portal/articles/1094585-how-to-setup-roku
SMART TVs:
Samsung TV setup:
http://support.unlocator.com/customer/portal/articles/1094582-how-to-setup-samsung-tv-and-players
Google TV setup:
http://support.unlocator.com/customer/portal/articles/1094604-how-to-setup-google-tv
LG TV and Players setup:
http://support.unlocator.com/customer/portal/articles/1094584-how-to-setup-lg-tv-and-players
Panasonic Viera setup:
http://support.unlocator.com/customer/portal/articles/1094581-how-to-setup-panasonic-viera
Philips TV setup:
https://support.unlocator.com/customer/portal/articles/1387255-how-to-set-up-philips-tv
UP sharp TV setup:
https://support.unlocator.com/customer/portal/articles/1387256-how-to-set-up-sharp-tv
Sony TV and players setup:
http://support.unlocator.com/customer/portal/articles/1094575-how-to-setup-sony-tv-and-players
Toshiba TV setup:
https://support.unlocator.com/customer/portal/articles/1414245-how-to-set-up-toshiba-tv
PHONES & TABLETS:
Android setup:
http://support.unlocator.com/customer/portal/articles/1147714-how-to-setup-android
Windows Phone 8 setup:
http://support.unlocator.com/customer/portal/articles/1150683-how-to-setup-windows-phone-8
Kindle Fire setup:
http://support.unlocator.com/customer/portal/articles/1161002-how-to-setup-kindle-fire
iPhone setup:
http://support.unlocator.com/customer/portal/articles/1147692-how-to-setup-iphone
iPad setup:
http://support.unlocator.com/customer/portal/articles/1147679-how-to-setup-ipad
iPod setup:
http://support.unlocator.com/customer/portal/articles/1161149-how-to-setup-ipod
Go to unlocator.com
Last updated on 30th of June 2020