TorGuard UK Review
Clients
Windows, Mac, Linux, iOS, Android
Protocols
OpenVPN, PPTP, L2TP/IPsec
Payment Options
Bitcoin, Credit Card, Paypal, Okpay
Money Back
7 Days Money Back Guarantee
Torrent is one of the best things that have happened to the internet. With it, people are now able to share and download large chunk of files more quickly. Torrenting platfroms uses peer-to-peer communications to facilitate file sharing. Since multiple users are sharing the information or files, it makes it possible to download the files a lot faster.
The problem with torrenting is that it is usually being tagged for copyright infringement activities. Certain users make use of torrenting in order to pirate copyright materials. Torrenting or P2P file sharing is not illegal in nature. It only becomes illegal if users download illegal media using torrents. Not everyone is involved in infringement activities though, but even those that don't are still being watched by "Big Brother". Actually, all of us are under watchful eyes.
One VPN company is committed to your privacy and the best part is that it allows torrent downloads. TorGuard, a torrent VPN provider claims to be the VPN provider you can trust. Not sure about TorGuard? We'll provide the details of its service offering in this review.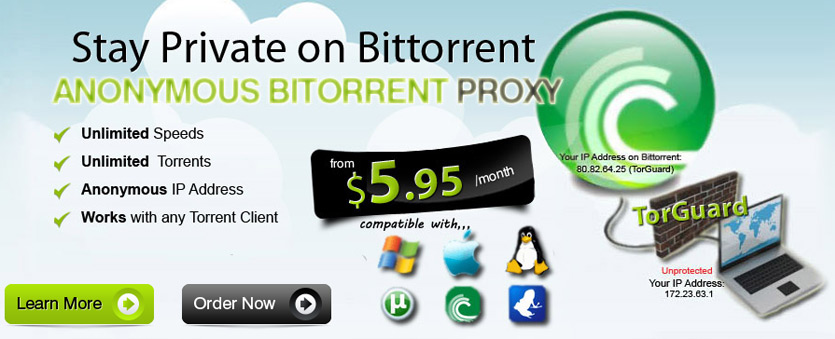 TorGuard Log and Privacy Policy
TorGuard guarantees that users can expect 100% privacy. Regardless of how users use the VPN service, TorGuard said it does not record, log or maintain usage logs. TorGuard is proud to be a legit anonymous VPN service. It does not store IP addresses, download activities, not even connection timestamps. TorGuard is committed to protecting your privacy with its state of the art technology that comes with an AES 256-bit encryption.
TorGuard is based in the United States which means it comply with US laws. TorGuard for its part explains that it does not share any user data with third parties. Even with an official court order forcing the VPN company to disclose consumer data, TorGuard said it would not help anyone track down specific users since no logs or IPs are recorded. It's just not possible to pinpoint which users are exactly using the connection.
TorGuard does not keep or record digital fingerprints, period. So, it would be impossible for ISPs, hackers and the government to conduct their snooping activities.
TorGuard Compatibility and Usability
With TorGuard, anonymous browsing is possible even when you're on the go. TorGuard supports various operating systems, devices and VPN protocols. The TorGuard VPN service will work on the most popular platforms including Windows, Mac, Linux, Android and iOS. TorGuard supports 256-bit OpenVPN as well as other connection options namely PPTP, L2TP/IPsec, SSTP, ikeiv2 and SSH Tunnels.
TorGuard offers two VPN softwares. The TorGuard Lite VPN app is the simpler software that packs all the necessary features in a small program.
Here are the complete features you get with the Lite app:
Auto Start VPN
WebRTC Leak Block
IPv6 Leak Protection
Built in App Killswitch
Stealth VPN (DPI Firewall Bypass)
Custom VPN Scripts
Unlimited Installs on Windows/Mac/Linux
OpenVPN Only
The lite app is ideal for users who simply want to get anonymous connections without having to tweak the settings.
TorGuard also offers a Viscosity VPN app. The Viscosity program is basically the VPN app for the tech savvy users. With the Viscosity client, users will be able to customize their connections accordingly to get the optimum performance. The Viscosity software comes as a freebie to all TorGuard accounts. The Viscosity software will only work on one machine though. Additional Viscosity license would cost $2.00 per license.
Here are the complete Viscosity features:
Auto Start VPN
WebRTC Leak Block
IPv6 Leak Protection
OpenVPN, PPTP, L2TP Support
Custom VPN Scripts
Custom OpenVPN connections
TorGuard Cost of Subscription and Special Offers
TorGuard offers flexible VPN plans. The regular monthly plan costs $9.99 while if you want to avail of discounts you can opt to subscribe to a longer term. TorGuard offers its Quarterly plan for only $19.99, its Semi-Annual plan costs $29.99 and the Annual VPN costs $59.99. A Biennial plan is also available that cost $119.98.
TorGuard also offer a 24-hour completely free VPN trial. No payment details are needed to sign for a trial account. There is also a 30 days money back guarantee that gives subscribers the chance to request for refund if they are not satisfied with the service.
TorGuard accepts various payment methods, 80 payment options to be exact. TorGuard accepts major credit cards, PayPal, Bitcoin, paysafecard, AliPay, CashU and WebMoney among others and you can use this VPN to play craps with cryptocurency from any location.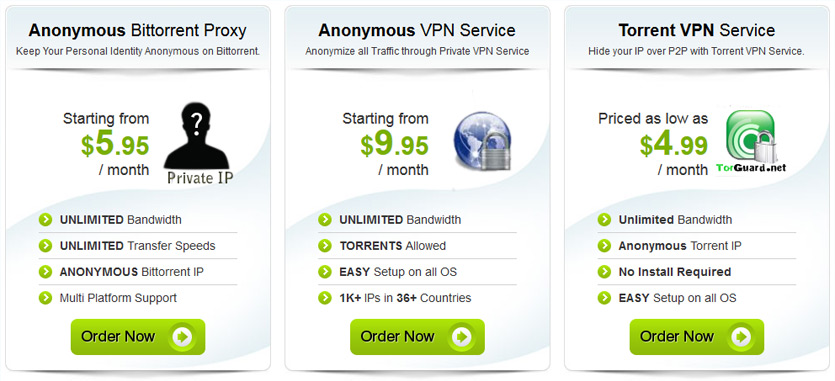 TorGuard Accessibility and Server Locations
TorGuard provides VPN servers located in 43 countries around the globe. There are about 1,250+ anonymous VPN servers located in the following countries: Australia, Belgium, Brazil, Canada, Czech Republic, China, Costa Rica, Sweden, Switzerland, South Africa, South Korea, Denmark, Egypt, Finland, France, Singapore, Spain, Saudi Arabia, Tunisia, Thailand, Germany, Greece, Hong Kong, Hungary, Iceland, India, Latvia, Romania, Russia, Turkey, Indonesia, Ireland, Italy, Japan, Poland, Portugal, UK, Luxembourg, Malaysia, Mexico, Moldova, Netherlands, New Zealand, Norway, Panama, Vietnam and USA.
Not all servers support torrents though. If you're interested in downloading torrents with TorGuard, use these server locations: Canada, Netherlands, Sweden, Finland, Hong Kong, Iceland, Romania, USA (Dallas, LA, Miami), Norway, Switzerland, Poland, Luxembourg and Panama.
TorGuard Speed and Aftersales Support
TorGuard offers unlimited bandwidth and speeds and fast torrent download performance. We tested speed by downloading torrent files and the test results were amazing. TorGuard not only delivered high speed connections, but it also was able to unblock blocked torrenting sites in the UK such as Bittorrent, Kickass, Piratebay and Torrentz.
TorGuard promises 24/7/365 world class support. We tested out TorGuard's live chat feature and we got a response in seconds. We're just not fond of the live chat agents' "polite and short" answers though. Based on our experience, the agent we spoke with provided us simple but incomplete answers. Response time via ticket support was slow too. It's also difficult to find the exact information on the website. Our TorGuard customer support experience was OK. Not bad, but not amazing too.
TorGuard Review Conclusion
Anonymous VPN service, this is what TorGuard claims to provide. We never had a single problem with connections while testing the VPN service. The speed was good, support for torrent was great and both the software are a work of art! Except for a mediocre customer support, overall, we're happy with TorGuard. We recommend it to anyone who is fond of downloading torrents and wants to hide from prying eyes. TorGuard is indeed a reliable anonymous VPN service.
Here is how to setup TorGuard VPN
Windows8 setup:
https://torguard.net/knowledgebase.php?action=displayarticle&id=73
https://torguard.net/knowledgebase.php?action=displayarticle&id=74
https://torguard.net/knowledgebase.php?action=displayarticle&id=83
https://torguard.net/knowledgebase.php?action=displayarticle&id=36
Windows7 setup:
http://torguard.net/knowledgebase.php?action=displayarticle&id=68
https://torguard.net/knowledgebase.php?action=displayarticle&id=67
https://torguard.net/knowledgebase.php?action=displayarticle&id=83
https://torguard.net/knowledgebase.php?action=displayarticle&id=36
Windows Vista setup:
https://torguard.net/knowledgebase.php?action=displayarticle&id=69
https://torguard.net/knowledgebase.php?action=displayarticle&id=83
https://torguard.net/knowledgebase.php?action=displayarticle&id=36
WindowsXP setup:
https://torguard.net/knowledgebase.php?action=displayarticle&id=3
https://torguard.net/knowledgebase.php?action=displayarticle&id=72
https://torguard.net/knowledgebase.php?action=displayarticle&id=83
https://torguard.net/knowledgebase.php?action=displayarticle&id=36
Ubuntu setup:
https://torguard.net/knowledgebase.php?action=displayarticle&id=54
https://torguard.net/knowledgebase.php?action=displayarticle&id=78
https://torguard.net/knowledgebase.php?action=displayarticle&id=53
https://torguard.net/knowledgebase.php?action=displayarticle&id=45
Mac OS X setup:
https://torguard.net/knowledgebase.php?action=displayarticle&id=33
https://torguard.net/knowledgebase.php?action=displayarticle&id=62
https://torguard.net/knowledgebase.php?action=displayarticle&id=118
https://torguard.net/knowledgebase.php?action=displayarticle&id=44
iPhone & iPod setup:
https://torguard.net/knowledgebase.php?action=displayarticle&id=39
https://torguard.net/knowledgebase.php?action=displayarticle&id=59
https://torguard.net/knowledgebase.php?action=displayarticle&id=99
iPad setup:
https://torguard.net/knowledgebase.php?action=displayarticle&id=39
https://torguard.net/knowledgebase.php?action=displayarticle&id=59
https://torguard.net/knowledgebase.php?action=displayarticle&id=99
Android setup:
https://torguard.net/knowledgebase.php?action=displayarticle&id=48
https://torguard.net/knowledgebase.php?action=displayarticle&id=58
https://torguard.net/knowledgebase.php?action=displayarticle&id=76
https://torguard.net/knowledgebase.php?action=displayarticle&id=34
DD-WRT Router setup:
https://torguard.net/knowledgebase.php?action=displayarticle&id=97
https://torguard.net/forum.php?act=thread&tid=141
https://torguard.net/knowledgebase.php?action=displayarticle&id=47
Boxee Box setup:
https://torguard.net/knowledgebase.php?action=displayarticle&id=77
Go to torguard.net
Last updated on 22nd of June 2020