How to get a British IP outside UK?
How to Get a British IP Address Outside the UK?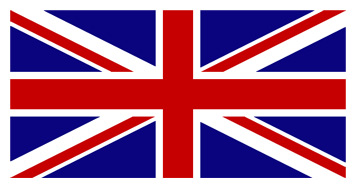 Are you someone who can't get enough of British television? If you are constantly travelling overseas and you certainly wouldn't want to miss your favourite shows on ITV, BBC or Channel 4 and 5, you might as well use a tool that could help you get a UK IP address even if you're outside the UK.
But what would you need a UK IP address for anyway? Well, for those that don't know about IP addresses, these numerical labels assigned to each devices are basically the determining factor of your actual location or whereabouts. If you are currently in the United States for example, your machine will send out a traffic request with your IP address (US) to the website you are attempting to access.
If you are outside the UK on the other hand and you would want to watch the latest episode of The X-Factor that is being broadcasted on ITV, (you can watch it via the ITV Player or ITV Essentials) before you can even start watching an episode, you'll need to have a valid UK IP address to be able to access it. You'll need a UK IP address in order to access services that require visitors to be from the UK.
Ways to get a UK IP address
There are various ways on how you can get a UK IP address outside of UK. People commonly use VPNs, proxy servers, Smart DNS proxies and browser extensions to unblock region-restricted content.
VPN is the most sophisticated tool of them all. A VPN works by masking your real IP address with another IP that is acceptable to the UK website / content you are trying to access. A VPN also makes use of encryption to keep all communication lines secure, away from prying eyes and other forms of cyber threats. VPN has actually saturated the market for unblocking the internet. Anyone looking to get a different IP address will find VPN to be extremely useful.
Best VPN Services to get a british IP address:
Company Location: Panama
IPs: 5000+ IPs
Countries: 61+ Countries
Money Back Guarantee:
Company Location: Romania
Countries: 60+ Countries
Money Back Guarantee: 45 Days
Company Location: Switzerland
IPs: 200.000+ IPs
Countries: 48 Countries
Money Back Guarantee: 30 Days
Another option for getting a UK IP address outside of UK is with the use of proxy servers. Proxy servers are past their glory days though. Back then a lot of people had to use proxy servers in order to stream, download or access region-blocked content. Unlike VPNs, most proxy servers are browser-based tools. Proxies work as the middle-man between the client and server. There are different types of proxy services that conceal the users' IP addresses.
Smart DNS is the latest technology for unblocking content that are usually blocked in certain areas. Smart DNS does not make use of encryption though which would still allow ISPs and other intermediate network to see the user data packets. A Smart DNS proxy also does not come in installable client applications for devices. What's great about Smart DNS is that they are extremely effective in unblocking streaming media. In order for users to get access to blocked content, they first have to change the DNS IP address of their device.
Best SmartDNS Service for UK:
Countries: 16
Money Back Guarantee: 7 Days Free Trial + 14 Days
Countries: 14
Money Back Guarantee: 14 Days Free Trial + 30 Days
Company Location: Hong Kong
IPs: 80,000+ IPs
Countries: 141 Countries
Money Back Guarantee: No
VPN vs Proxy vs Smart DNS: Which is better?
All tools for unblocking the internet have their own pros and cons. In terms of price, proxies provide the cheapest option. Smart DNS are better than proxies but they are limited to unblocking streaming media only. VPNs certainly offer the best features but they tend to be a lot more expensive than the other tools. You can compare the best VPN providers here.
It is up to you to choose which tool you'll use to get a different IP address to bypass the regional restrictions imposed by networks all over the internet. Use any of the tools mentioned above to get a UK IP address and unblock exclusive-UK content overseas.
Last updated on 12th of May 2022