Unblock ITV outside UK with VPN & SmartDNS
How to Watch ITV Outside the UK?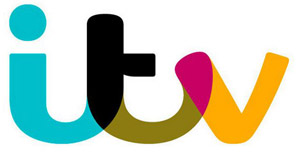 ITV is a familiar TV network in the United Kingdom that was launched way back in 1955. Formerly known as Independent Television, ITV was meant to provide a competition to BBC which at the time had monopolized the television industry in UK. ITV is also the longest-running commercial TV network in all of UK.
ITV is responsible for broadcasting some of the most watched and most remembered programs in British TV history. Among the most popular ITV shows (current and defunct) are Coronation Street, Downton Abbey, Mr. Bean, The X-Factor and Britain's Got Talent.
ITV is widely known for producing excellent TV programs like soap operas, reality shows, sports commentaries and comedy masterpieces. So, if you're looking for quality TV shows, just tune in to ITV and you'll discover your favourite TV shows.
Is ITV available everywhere?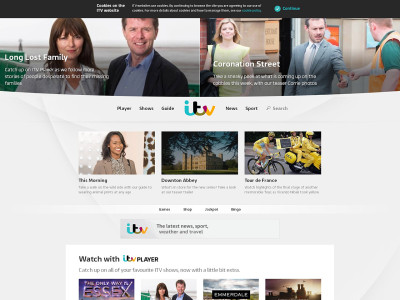 Regardless of where you are currently residing, you would definitely love what ITV has to offer. Unfortunately, ITV shows are bound by availability restrictions outside the UK. Aside from the United Kingdom, only a few countries around the world have access to ITV via cable TV. ITV is available in the Republic of Ireland, Switzerland and Liechtenstein via cable.
Viewers from other parts of the world don't have direct access to ITV channels. So, if you are a UK expat, an exchange-student overseas or basically you're just out of the country for business or vacation purposes, then you won't be able to watch your favourite ITV shows while you're away from home. And while there are streaming websites that do provide live streaming of ITV shows, they too are bound by geo-graphic restrictions. Meaning, you still won't be able to watch any of the shows on the internet not unless you have a legit UK IP address.
What's strange too is that ITV is supposedly a commercial network and yet its shows are not available to everyone around the world. With availability issues, ITV has come up with a solution that would bring ITV shows to more countries. ITV Essentials is supposed to provide a solution to breach the regional restrictions, but unfortunately, it's still only available to a limited number of countries namely Austria, Belgium, France, Greece, Gibraltar, Italy, Luxembourg, Netherlands, Portugal, Slovenia, Slovakia and Spain. And of course you would still need to sign up for an account in the UK before you can even enjoy ITV shows while visiting in the said countries.
Use a UK IP to access ITV abroad
There is actually a way to bypass the regional restrictions being imposed by ITV. In order to access ITV shows via ITV Essentials in countries that are still not supported, you need to trick ITV into thinking that you are in the UK at the moment.
Logically though, you can't actually be in two countries at the same time. But technically, you really can be in two locations with the help of revolutionary tools– and no, we're not talking about a teleportation device here. More like a tool that could allow anyone to bypass geographic restrictions, censorships and limitations.
In order to unblock ITV and the internet altogether, you will need to make use of a VPN or Smart DNS solution. Read along to learn how to unblock the internet with a VPN and Smart DNS services.
Watch ITV content abroad with a VPN
To get a UK IP address, you can simply make use of a reliable VPN service and it will do the IP masking for you. A VPN works by cloaking your real IP address with a fake one that is acceptable by the network you are attempting to access. So, if you're outside of the UK and you would like to watch an episode of The X-Factor on ITV Essentials, you first would need to change your IP address with a legit UK IP.
Best VPN Services to unblock ITV outside UK:
Company Location: Panama
IPs: 5000+ IPs
Countries: 61+ Countries
Money Back Guarantee:
Company Location: Romania
Countries: 60+ Countries
Money Back Guarantee: 45 Days
Company Location: Switzerland
IPs: 200.000+ IPs
Countries: 48 Countries
Money Back Guarantee: 30 Days
You will have to purchase a VPN service that offer servers in the UK. There are hundreds of VPN service providers out there and one can easily be fooled by false promises made by VPN companies. Make sure to subscribe to a VPN service that provides unlimited bandwidth and fast connections since you will be streaming videos which requires a lot of bandwidth.
After you've purchased a good VPN, here's how to change your current IP with a UK IP address:
Install the necessary VPN app provided by the VPN provider.
Once the software finished installing, it should open the VPN client app
Input your login credentials.
Connect to a server in the UK. You should be able to unblock ITV now
Watch ITV abroad with a Smart DNS
The second option is to make use of a Smart DNS proxy to unblock ITV. Smart DNS is basically a solution that is specifically designed to unblock streaming websites. Another difference between a VPN and Smart DNS is that the latter don't provide encryption.
Best SmartDNS Services to watch ITV outside UK:
Countries: 16
Money Back Guarantee: 7 Days Free Trial + 14 Days
Countries: 14
Money Back Guarantee: 14 Days Free Trial + 30 Days
Company Location: Hong Kong
IPs: 80,000+ IPs
Countries: 141 Countries
Money Back Guarantee: No
The lack of encryption is actually not a bad thing if you'll only be unblocking streaming media. No encryption means that you will get better and speedier connections which are ideal in streaming videos online.
Here's how to use Smart DNS in watching ITV shows outside of the UK.
Look for a good Smart DNS service.
On your computer's Network or Internet settings, locate the LAN connection and edit the Internet Protocol Version 4 (TCP/IPv4) properties.
Input the correct Primary and Secondary DNS server IP addresses provided by your Smart DNS provider.
Restart your computer. After reboot, ITV should be unblocked already.
Check with the Smart DNS provider if the service also works on DD-WRT routers and mobile devices.
Access ITV on the go with a VPN or Smart DNS
Unblocking the internet is quite easy nowadays. With tools such as VPN and Smart DNS, we can now access all the content and websites we desire. If you're travelling out of the UK and you wouldn't want to miss your favourite British show, simply get a VPN or Smart DNS before living the country in order to bypass geographic restriction wherever you are going.
Last updated on 12th of May 2022