For those of you who are travelling a lot, watch video streaming or enjoy p2p, you already know precisely how essential it is to use a VPN provider if you want to access blocked content, filesharing sites or streaming movies from other countries without getting in trouble.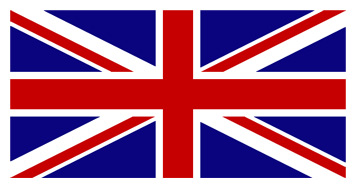 Sadly, the United Kingdom turned into a surveilance state over the last decades, watching, sniffing and spying on its own people as well as all other citizens of the world – with the lame excuse of doing that "against terrorism" while they use it against filesharers.  Its a blatant lie and everybody with more than 2 braincells knows that. Only the naive and stupid believe the lies the government tells you these days.
Also, the UK is blocking the access to various internet sites since the beginning of 2014 – also because of "extremist opinions" or porn content. Of course its really bad to watch people making love naked! And killing people in Iraq for reasons which have also been a lie is a great service for mankind.
UK VPN
Its a sad and strange world we live in these days. But what can a normal citizen do?
At least you can get a good VPN provider which helps you to access content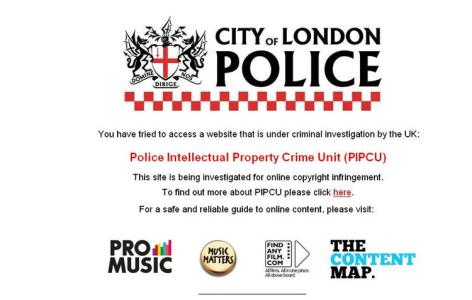 the government wants to hide from you. Also you can protect yourself against the limitless spying on your privacy and internet surfing behaviour. A good VPN (best without logfiles and bitcoin payment) serves you as a friend who protects you against the criminals which are called "government" as well as against other criminals which are called crackers or identity thieves. Bitcoin can be bought, sold and traded on websites which support UK / US Customers. Here are the top exchanges where you can trade from the United States.
Also, copyright laws are tightening up and more and more users see sites with blocked or seized content like this:
Blocked Filesharing Sites or Search Engines in the UK:
Blocked Sites in the United Kingdom: MP3s.pl, Mp3Clan, Mega-Search, Mp3.li, Mp3Truck, Mp3soup, Mp3Olimp, Bursalagu, Mp3 Monkey, Fullsongs, Mp3Bear, RnBXclusive, My Free MP3, Musicaddict, MP3Boo, Plixi, STAFA Band, Tor Movies, Demonoid, TorrentBytes, Mp3raid, Solarmovie, Mp3juices, Ice Films, torrentbit.net, Viooz, Vertor, 1337x, Stream TV, Torrentreactor, Seventorrents, Torrenting, H33T, seedpeer.me, Torrent Day, Filecrop, watchseries.to, Isohunt, torrentexpress.net, Mp3lemon, Cucirca, Zmovie, Newalbumreleases, Sumotorrent, Vodly, Project-Free TV, nowtorrents.com, Torrents.fm, Iwatchonline, Movie2K, Rar BG, torlock.com, btdigg.org, KickAssTorrents, Torrentz, Beemp3, torrentzap.com, Torrentz.pro, Mp3skull, EZTV, picktorrent.com, torrentus.eu, Bomb-mp3, Watch32, Primewire, Watchseries-online, IP Torrents, Eemp3world, Tehparadox, Filestube, Los Movies, watchseries.lt, Rapid Moviez, torrentproject.com, Rapidlibrary, Torrentdownloads, torrentdb.li, Movie25, Watchfreemovies, Yify-Torrents, vitorrent.org.Megashare, Warez BB, torrentdownload.ws, Download4all, Yourbittorrent, torrents.net, Monova, BitSoup, bts.to, Heroturko, FirstRowSports, Torrentcrazy, limetorrents.com, bittorrent.am, torrentroom.com, torrent.cd, Ambp3, btloft.com, Bitsnoop, Iwannawatch, torrentfunk.com, Scene Source, torrentz.cd, Tubeplus, Torrentbutler, Extratorrent, Fenopy and The Pirate Bay.
Some of the cloud torrent services listed here might work, we haven't tried them all yet.
The Kingdom of Censorship that the UK Truly Is
The United Kingdom is an amazing place with numerous attractions, great food and diverse communities and people, which makes the country the ideal place to live and work in. Most people around the world reckon that the UK is probably one of the best countries of all times simply because it's what the media is showing on the television or what they've read in magazines and books. Or is it? Does living in the UK really provide the perks of liberty and security? Because after all, if we consider a country one of the best, it must be a paradise of freedoms, right?
In all truthfulness, anybody will definitely love the numerous offerings that the British country has to offer. Unfortunately, the UK is not what it seems to be at all. What we're most concerned about is the notorious censorship and surveillance schemes bombarding the UK today, and even dates back during the Victorian age.
Censorship in the UK includes filtering of publications and certain types of material and even criminalising those that dare practice their right to freedom of speech. While censorship laws aim at shutting the press is a norm across the world, UK's laws are different and much worst in a sense that all sorts of limitations to freedom of expression are contained under the common law.
And thanks to the growing concerns toward public safety and terrorism threats, the government now has some form of justification as to why they are implementing nationwide surveillance and broad censorships of all types of medium. With all the censorship and surveillance happening around us, how can we even enjoy the advancements of technology? Access to the internet is now more convenient than ever. It's too bad we can't enjoy it to the fullest since there are all these prying eyes all over the cyberspace.
Censorship in the UK
In the last few years, the UK parliament has made massive efforts to increase mass surveillance and web filtering activities in order 'protect' the citizens from all kinds of cyber threat. Although fundamentally, the UK recognizes the people's rights to online freedom, it's not really something to be happy about. Since social media has gone mainstream, governments around the world now wants to regulate the people's digital freedom. While this action may at first seem to benefit everyone, it has already become a worrying trend that can ultimately jeopardize internet freedom.
UK was listed among the "Enemies of the Internet" in 2014 by internet watchdog Reporters Without Borders. This recognition is only bestowed to countries that have high-level of internet censorship and surveillance laws that suppresses the users' privacy and freedom online.
Acts of terrorism, pirated content and child pornography / abuse are the most filtered content in the UK. In 2013, pornographic contents were already filtered from the internet by default. It seems like new technologies like Playstation VR Adult Entertainment will also enjoy being filtered in the UK.
Not only is the internet in UK filtered, but all other media too including TV, radio and even video games. Numerous TV programs and radio broadcasts were filtered by the British government in the 80's. Certain types of music are also banned on the airwaves which include songs that contain sexually explicit lyrics or those that promote drugs or violence. In relation to violence, video games featuring realistic graphic depicting gross scenes and sexual content are to be extremely scrutinized by BBFC (British Board of Film Classification) before they even become publicly available.
Other prohibited forms of speech or messages are as follows: suggestions to abolish the monarchy, insulting the monarchy, encouragement of terrorism, offensive religious speech, hatred and insulting words or behaviour intending to cause harassment and chaos. The United Kingdom also has some copyright laws that give creators some kind of protection of their copyrighted materials.
Anti-piracy campaign in the UK called the Voluntary Copyright Alert Programme (VCAP) is set to kick in some time this year. VCAP will mandate ISPs to monitor illegal downloads. Even before VCAP formally begins, UK has already blocked direct access to torrent sites like Kickass Torrents, Bittorent, Popcorn Time and Pirate Bay.
Mass surveillance in the UK
Internet monitoring is actually legal in the UK. Mass surveillance practices are rampant in the country and ISPs are mandated by law to collect all internet traffic. There are also long-time intelligence sharing schemes between the UK and US which was recently exposed thanks to US whistle-blower Edward Snowden's controversial revelations of surveillance programs like PRISM.
Because of massive surveillance practices in the UK, many software companies are now leaving the country. The government's plans to weaken the means to protect privacy and freedom of speech is posing great concerns to companies that are collecting consumer data. Companies would rather move their services out of the UK than to be mandated by the government to take part in its mass surveillance projects.
With crypto currencies and blockchain technology people try to avoid the surveilance by the state – but of course the big bitcoin exchange websites are monitored as well. For UK Citizens it is advisable to choose a crypto broker which supports UK users but is not based in the UK.
The UK government's powers to conduct mass surveillance is not only alarming its citizens, but the global community as well. UK intelligence agencies are capable of gathering bulk communication data, authorize surveillance warrants and spy on anybody they deemed are enemy of the state without any warrant. Millions of data communications are being intercepted every day. UK intelligence agency GCHQ was also reported to have been unlawfully spying on two international human rights organizations.
We're all being watched – in the UK and practically everywhere
This leaves us to wonder, how come these government spying agencies have too much power in their hands? They are supposed to safeguard our data and not abuse it. Mass surveillance is not the solution to terrorism threats nor is it justifiable to conduct mass surveillance to fight against child pornography or any illegal activities on the internet.
Big Brother's eyes are everywhere, his surveillance powers are so massive and intrusive and we really can't do anything about it. Let's just live with it – but let's not allow mass surveillance to triumph. We can fight it by using a VPN in order to hide from spying agencies around us. If you want to know more about how you can hide from prying eyes, learn about how a VPN works.
Last updated on 14th of August 2020