SaferVPN UK Review
Clients
Mac, Windows, Linux, Android, IOS
Protocols
OpenVPN, L2TP over IPSEC, PPTP
Payment Options
Credit Cards, PayPal, BitCoin, bank transfers, Skrill, Alipay
Filesharing
allowed (under acceptable use)
Money Back
30 Days Money Back Guarantee
SaferVPN is a relatively new VPN service that was launched in 2013. The Israel-based VPN service aims on helping users all over the globe to have private and secure internet surfing activities. SaferVPN wants to bring a free internet and thus it is doing its best to help defeat mass surveillance and re-establish a safe cyberspace.
But what can SaferVPN really offer? How can it even compare and compete against top-notch and more reputed VPN service providers? Aside from the ability to hide from the internet, what else can SaferVPN bring to the table?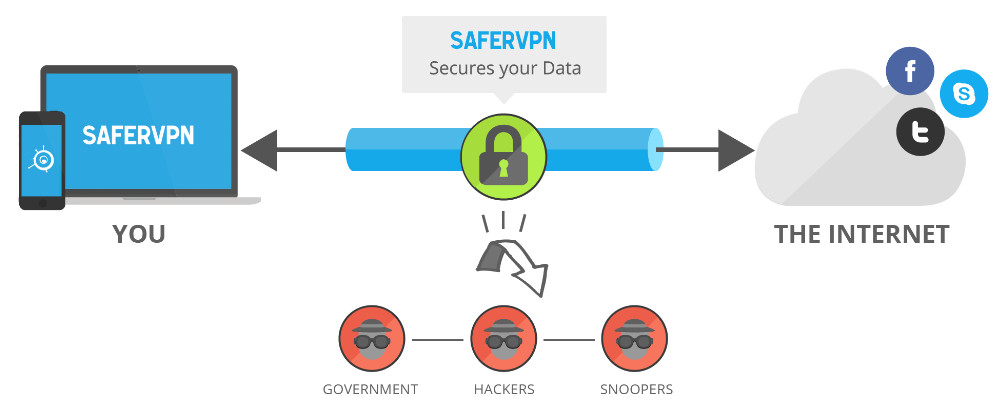 In this SaferVPN review, we will highlight all the features that SaferVPN has to offer. Read along to learn about our experience using SaferVPN.
SaferVPN Log and Privacy Policy
SaferVPN is pretty transparent with what information it collects (and what it doesn't) from the users. SaferVPN mentions in their Privacy Policy why they need to collect such information and how they are being used. Just like any other legit VPN services, SaferVPN merely collect certain session data to conduct operations and maintenance. Below are the information collected during SaferVPN sessions.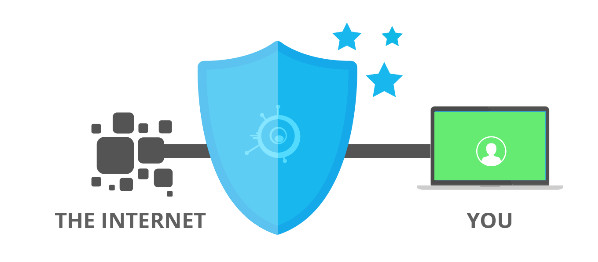 Connection timestamps (time connected and disconnected to the VPN service)
Bandwidth usage (total amount of data transmitted during the session)
SaferVPN also states that they do not store or monitor log details, neither do they hold IP addresses. Meaning, SaferVPN does not know what websites you're accessing, what emails you're sending to whom, etc. SaferVPN basically gives you the privacy and freedom to surf the web as you like. It will just help you anonymize your connections so that nobody would be able to see your digital footprints.
We're assuming that SaferVPN operates and complies with Israeli laws since the VPN service is based there. As of this writing, there seems to be no data retention laws in Israel which is great for the VPN company. It means that it can provide anonymity and security to its users without being forced by the government to disclose user data. We'd be concerned about our privacy with SaferVPN if it were based somewhere in Europe (the pioneer of data retention practice) or in the US.
Interestingly, SaferVPN has launched a fund-raising campaign called Unblock the Web to help citizens in countries where censorships are rampant to be able to unblock the internet from their region.
SaferVPN Compatibility and Usability
SaferVPN offers secure VPN connections via the major protocols. PPTP uses an encryption level of up to 128-bit while both OpenVPN and L2TP makes use of 256-bit encryption keys.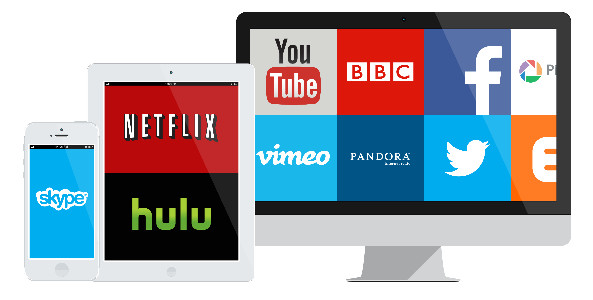 SaferVPN provides a dedicated software for Windows, Mac, iOS and Android to help users conveniently and easily connect to a server of their choice. You do not have to manually setup your device with the VPN credentials already. Simply install the SaferVPN software and benefit from the one-click connection setup.
SaferVPN also provide support for DD-WRT / Tomato routers to share the VPN access to other internet-enabled devices. If you'd like to connect to the internet securely on your PS4, Apple TV, Roku, Xbox, etc., then setup your flash router with the VPN service first and all connected devices will get VPN accesses. Since your devices are connected to the router, it will only count as one connection so the Single VPN plan would suffice.
SaferVPN Cost of Subscription and Special Offers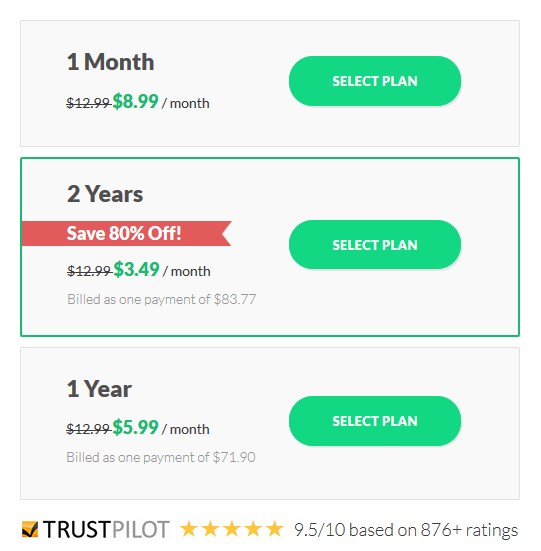 Select the VPN plan that suits your needs and budget. SaferVPN offers a variety of VPN plans that are reasonably priced, if not cheap.
SaferVPN offers a VPN plan that costs $8.99 per month. Save 30% if you choose to purchase the one year subscription, which is $5.99 per month, or you can even take it for 2 years for $3.49 per month only. The VPN plan will allow up to 5 devices. SaferVPN also offers VPN solutions for small businesses. For $10 per team member per month, business can connect up to 7 devices simultaneously.

All SaferVPN plans are subjected to a 30-day money back guarantee policy which gives users the choice to request a refund if they are not satisfied with the service. Payments are accepted via major credit cards, PayPal, Bitcoin and through Wire transfer.
Still sceptical on purchasing a SaferVPN plan? Give the service a test run via the trial account that will be active 24-hours upon signing up. This will give potential customers a chance to experience the full features of the SaferVPN service. Don't worry, you do not need to provide any payment details at sign up so it's no risk really.
SaferVPN Accessibility and Server Locations
Update: As of August 2017, SaferVPN already has 700+ server selections in over 35 nations. The secure servers are located in the following locations: New York, Los Angeles, Australia, Finland, Sweden, Switzerland, Italy, India, United Kingdom, Germany, Hong Kong, Canada, Spain, Holland, Japan, Russia, Brazil, Denmark, France, Austria, Poland, Norway, Israel, Argentina, Mexico, Cyprus, Portugal and in Ireland.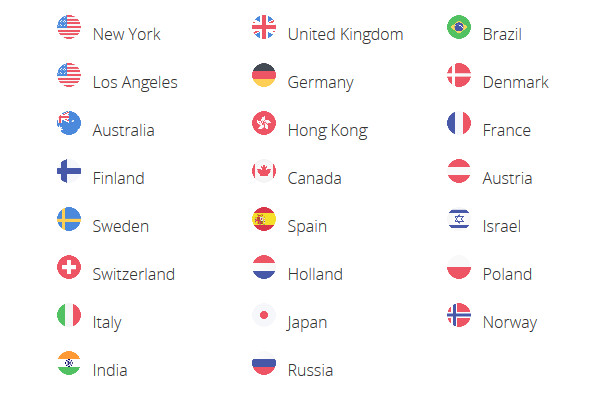 What's unfortunate with SaferVPN is that it does not support torrent downloading. We tried downloading a torrent file while connected to the Netherland server but it won't seem to work. Under SaferVPN's Term of Use, it says that the service will not be used for torrenting activities. The company said it respects intellectual property rights and thus it won't allow activities on its network that could lead to infringe copyright materials.
SaferVPN Speed and Aftersales Support
The first thing that we tested with SaferVPN is how fast their live chat support responds to queries. Surprisingly, the live chat agent responded in just a few seconds. We reckon it's just system generated responses because the feedback was instantaneous – maybe because we were asking easy questions. We tried asking a more difficult question and response was still instantaneous. We are actually happy with the way our questions were answered. SaferVPN staffs do know their stuff. Support is also available via email and setup guides are provided on the site as well.
SaferVPN Review Conclusion
SaferVPN is a good enough VPN service, we are pleased with how it performed. Overall, SaferVPN seems to have all the necessary features that a VPN should have: easy-to-use VPN client apps, 24/7 reliable support, great speed and stable connections. Price is also cheaper compared to its competitors.
One thing we wanted with SaferVPN is the support for torrents. But ok, several VPN services disallow torrenting. But SaferVPN goes one step further: They even block websites like Torrentfreak.com. Yes, you have read it right – they have web filters installed and you cannot surf to or even ping the website torrentfreak.com – and several other torrent sites. Thats a MAJOR DISADVANTAGE and in our opinion, TOTALLY CRAZY. Other than that, SaferVPN offers quality VPN services.
Here is how to setup SaferVPN
Windows 8 setup:
https://www.safervpn.com/guides?platform=win8&protocol=pptp
https://www.safervpn.com/guides?platform=win8&protocol=l2tp
Windows 7 setup:
https://www.safervpn.com/guides?platform=win7&protocol=pptp
https://www.safervpn.com/guides?platform=win7&protocol=l2tp
Windows XP setup:
https://www.safervpn.com/guides?platform=win_xp&protocol=pptp
https://www.safervpn.com/guides?platform=win_xp&protocol=l2tp
Mac OS X setup:
https://www.safervpn.com/guides?platform=macos&protocol=pptp
https://www.safervpn.com/guides?platform=macos&protocol=l2tp
iPhone / iPad setup:
https://www.safervpn.com/guides?platform=ios&protocol=pptp
https://www.safervpn.com/guides?platform=ios&protocol=l2tp
https://www.safervpn.com/guides?platform=ios&protocol=openvpn
Android setup:
https://www.safervpn.com/guides?platform=android&protocol=pptp
https://www.safervpn.com/guides?platform=android&protocol=l2tp
https://www.safervpn.com/guides?platform=android&protocol=openvpn
Windows Phone 8.1 setup:
https://www.safervpn.com/guides?platform=winphone&protocol=l2tp
Chromebook setup:
https://www.safervpn.com/guides?platform=chromebook&protocol=l2tp
https://www.safervpn.com/guides?platform=chromebook&protocol=openvpn
Linux (Ubuntu) setup:
https://www.safervpn.com/guides?platform=linux&protocol=pptp
https://www.safervpn.com/guides?platform=linux&protocol=openvpn
DD-WRT Routers setup:
https://www.safervpn.com/guides?platform=ddwrt&protocol=openvpn
Tomato Routers setup:
https://www.safervpn.com/guides?platform=tomato&protocol=pptp
Go to safervpn.com
Last updated on 30th of June 2020